"At the heart of our client engagement is collaboration, co-creation and proactive agility delivered in a lean and fast way with an entrepreneurial and customer oriented mindset."
In recent years, companies have had to rapidly deploy new data technologies alongside existing and legacy infrastructure to drive market-driven innovations. But these technical improvements have added tremendous complexity to data architectures. They often hinder a company's ability to deliver new capabilities or to maintain existing infrastructures. In today's fast moving economy and with rapidly changing customer needs, such technical slowdowns can be fatal for any organisation. Companies need to act and react rapidly in order not to only keep their competitive edge, but also extend it. Technology innovation is key, and a solid data strategy can be a significant enabler, but only if done right: Customer focused, business oriented and employee enabling.
We help clients bridge the gap from an exploratory stage of their data initiative to a desirable and sustainable cross-functional business model. Experienced in focused innovation implementation, Sigoor brings together data strategy, technology and design.
You can rely on our integrated delivery approach with the size and geographic footprint to match.
Strategic
Data Management
Digital Innovation through a modern Data Management Strategy
As a data management solutions provider we are equipped with the know-how and experience to become your strategic data technology partner. Let our embedded experts take part in your data and technology development initiatives, so Sigoor can support your business by implementing new digital solutions, developing new business models or optimising current processes and workflows.
Having worked across multiple industries, by partnering with Sigoor, you can expect to benefit from our broad spectrum of expertise on different data technologies, methodologies, and platforms. As long-term partners, we are fully committed to helping you evolve your business through a solid data management plan. Our team of more than 80 experts is ready to provide strategic support for your data management initiatives with a holistic and agile approach, combining the following technologies:
Data Design

Data Architecture

Data Lake and Data Warehouse

Data Integrations

Real-Time Data Processing
Machine Learning and AI

Computer Vision

Analytics and Insights

Data Visualisation
What you can expect from Sigoor:
Together with you, we start by defining a business case that will result in a clear project scope and proof-of-concept. We will deliver an MVP that fully supports the business case before embarking on a systems integration and subsequent employee training onsite. As a follow-up, we review opportunities for further implementation and scalability within the organisation.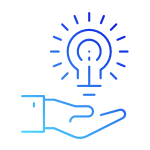 Custom data projects to match your data strategy
Do you already have an existing data strategy and legacy systems in place? Are you aware of areas where data innovation could make an impact on your business? Let Sigoor step in with relevant technologies and tools to help you succeed.
To support you in the various stages of your ongoing data management plan and transformation journey, we can deploy our readily available data skills and expertise, for example in the following areas:
Data Engineering

ETL (Extract-Transform-Load)

MLOps

Time Series Analysis & Forecasting

Anomaly Detection
Image Analysis

Visual Search

Deep Neural Networks

Text Analysis

Custom Dashboards
What you can expect from Sigoor:
Whether it's a new data infrastructure, data visualisation or a machine learning algorithm, we will work together with you to define a clear project scope and delivery based on your requirements. Following an iterative review process, we finalise and implement the final deliverable in a timely manner and conclude with employee training.
We scale your operational data management processes
Sigoor is your extended data operations team, both short and long term. This gives you operational cost flexibility, agility, and access to readily available expert skills, freeing up your own resources to focus on providing value to your own customers.
What you can expect from Sigoor:
Let's discuss how we can support you by becoming an integral part of your organisation: Either through a hybrid team, composed for shorter development and implementation projects or a long term embedded data management and operations team.